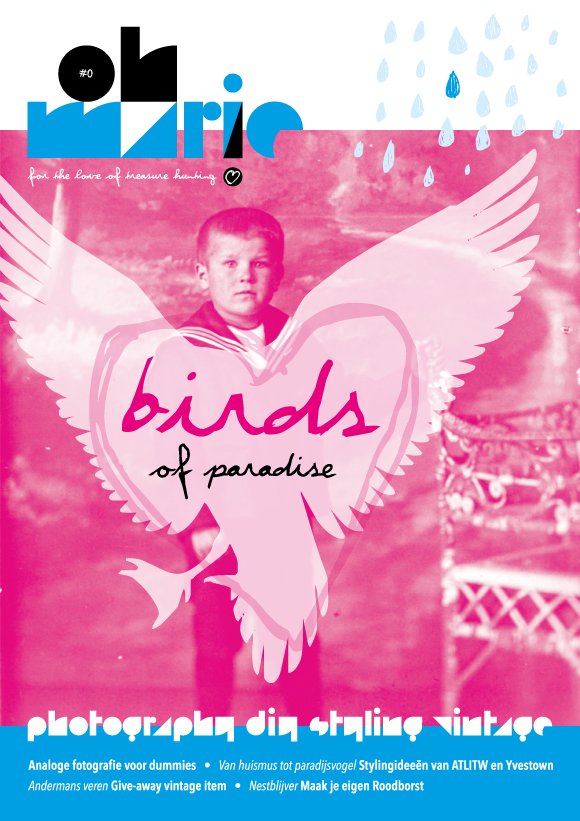 The Oh Marie Magazine launched last month with number 0-Birds of Paradise! Marlous threw a launchparty complete with a p

iñata

for every guest! In the p

iñata

's were small thriftstore-treasures.
Liefgeval found a bird-embroidery! Cute no? But she wasn't allowed to keep it, oh no, the bird had a job to do to spread the word of this great new online magazine! And Liefgeval meanwhile was busy in her own big adventure as well!
So she set the bird free with an address & of it went!
And look! It landed here save & sound in my mailbox!
We do like having the bird around with all it's stories of all it's travels, but it seems to be a bit scared of Cobus & Sjaan...
And it still needs & wants to tell the Oh Marie story to so many people more!
Please leave a comment with your emailaddress, I will randomly pick someone!